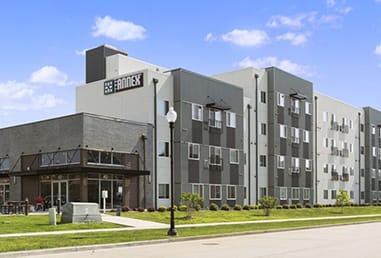 The Annex of Oshkosh
Location: Oshkosh, WI
Expected Delivery: September 2018
Status: Operational
Type: New Construction, Ground Up Development
# of Units: 140 Units / 310 beds
Learn More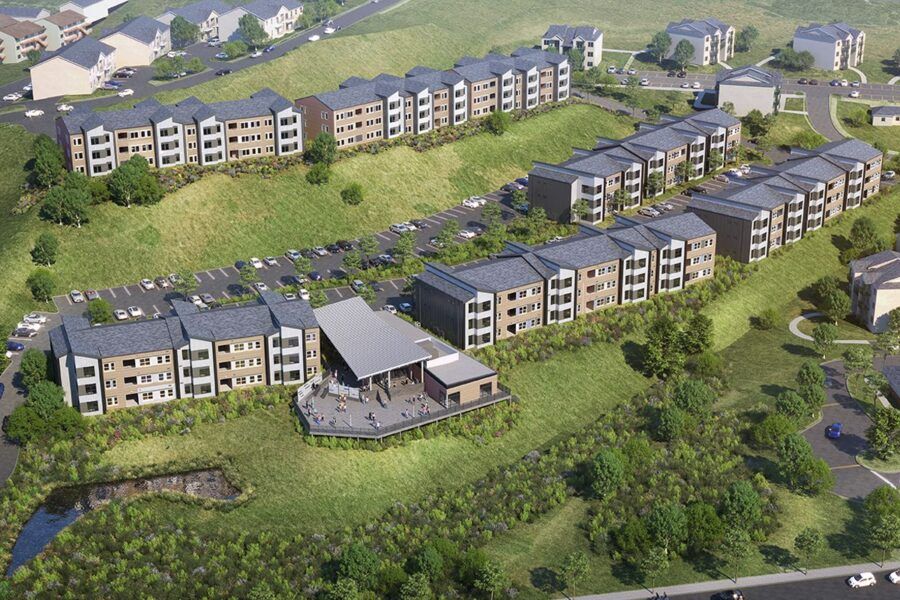 The Annex of Pullman
Location: Pullman, WA
Expected Delivery: Fall 2024
Status: Under Construction
Type: New Construction, Ground Up Development
# of Units: 204 Units / 399 beds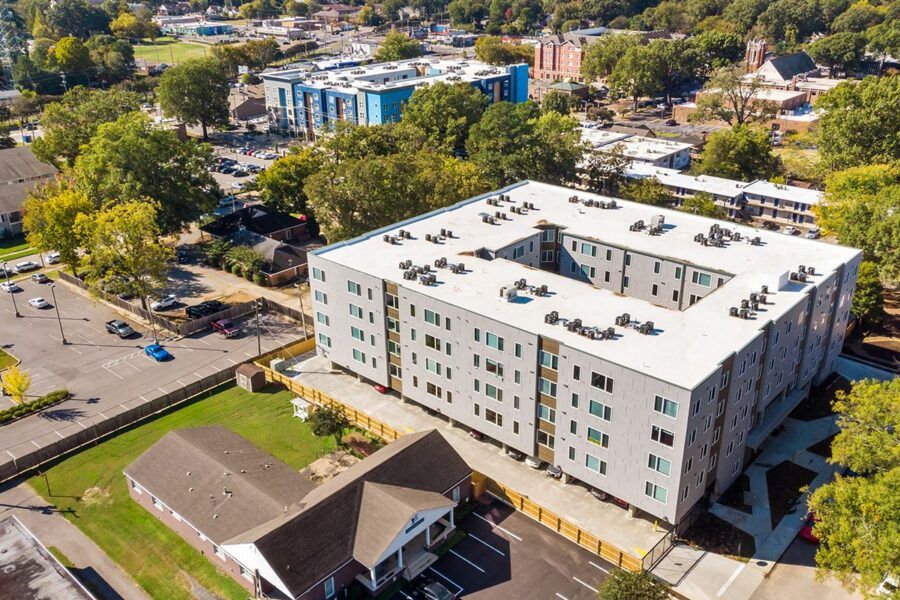 The Annex of Memphis
Location: Memphis, TN
Delivered: August 2021
Status: Operational
Type: New Construction, Ground Up Development
# of Units: 85 Units / 208 beds
Learn More
National Park College
Location: Hot Springs, AR
Delivered: August 2020
Status: Constructed
Type: New Construction, Ground Up Development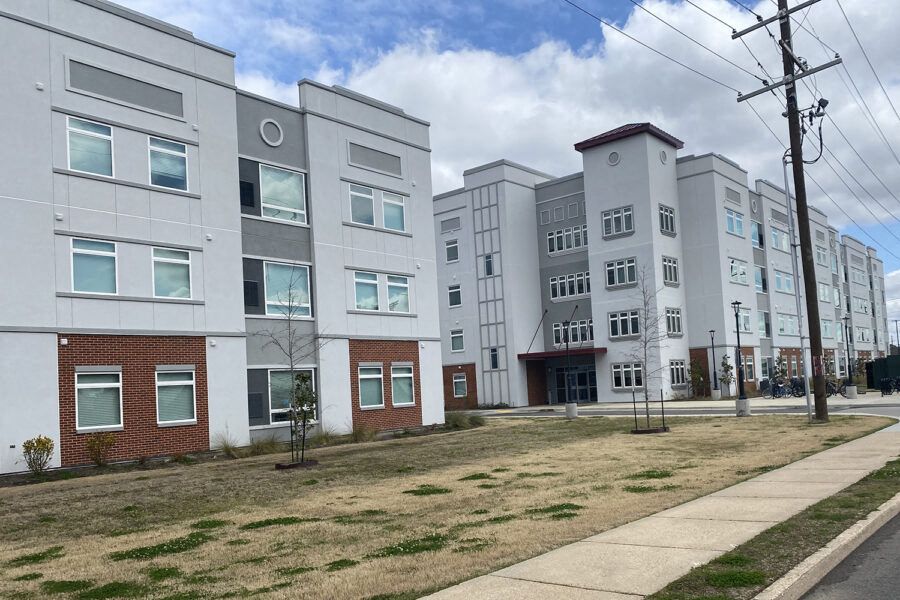 Public Private Partnership – University of Louisiana at Monroe
Location: Monroe, LA
Status: Developed
Type: New Construction, Ground Up Development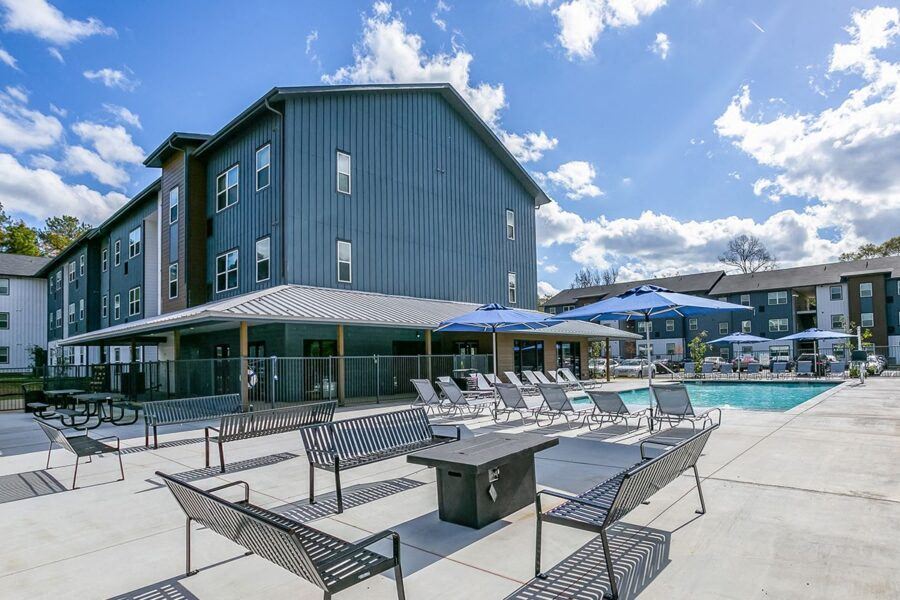 The Annex of Ruston
Location: Ruston, LA
Status: Operational
Type: New Construction, Ground Up Development
# of Units: 118 Units / 324 beds
Learn More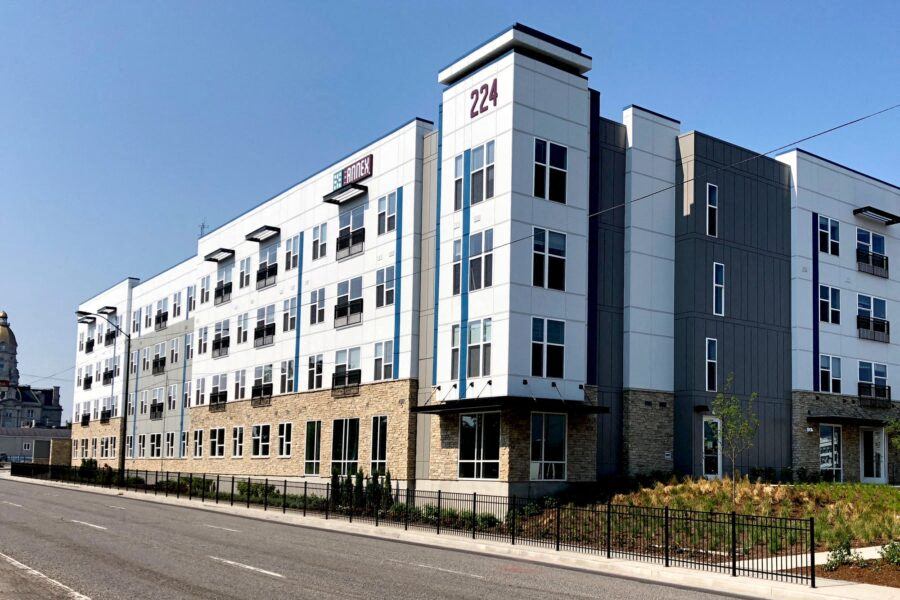 The Annex of Terre Haute
Location: Terre Haute, IN
Delivered: August 2018
Status: Operational
Type: New Construction, Ground Up Development
# of Units: 254 Units / 408 beds
Learn More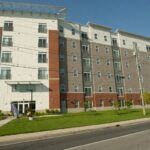 The Annex on Tenth
Location: Indianapolis, IN
Delivered: August 2017
Status: Developed
Type: New Construction, Ground Up Development
# of Units: 107 Units / 256 beds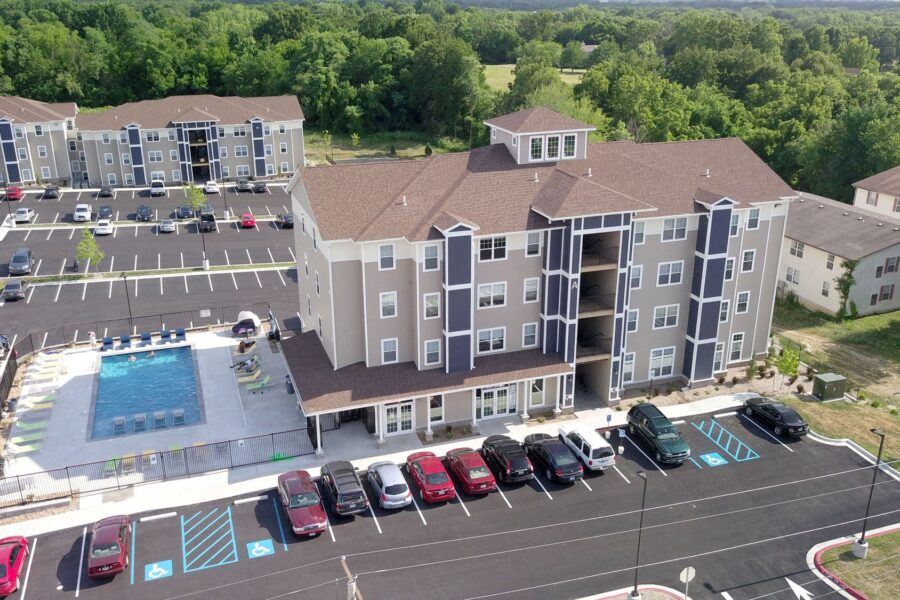 The Annex of Warrensburg
Location: Warrensburg, MO
Delivered: August 2017
Status: Operational
Type: New Construction, Ground Up Development
# of Units: 87 Units / 324 beds
Learn More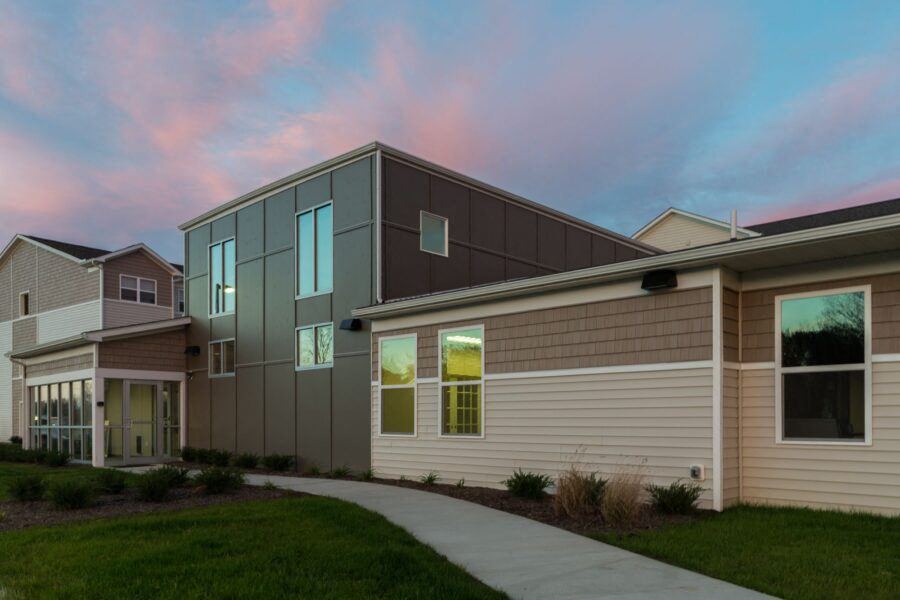 The Annex of Marion
Location: Marion, OH
Delivered: August 2016
Status: Operational
Type: New Construction, Ground Up Development
# of Units: 60 Units / 192 beds
Learn More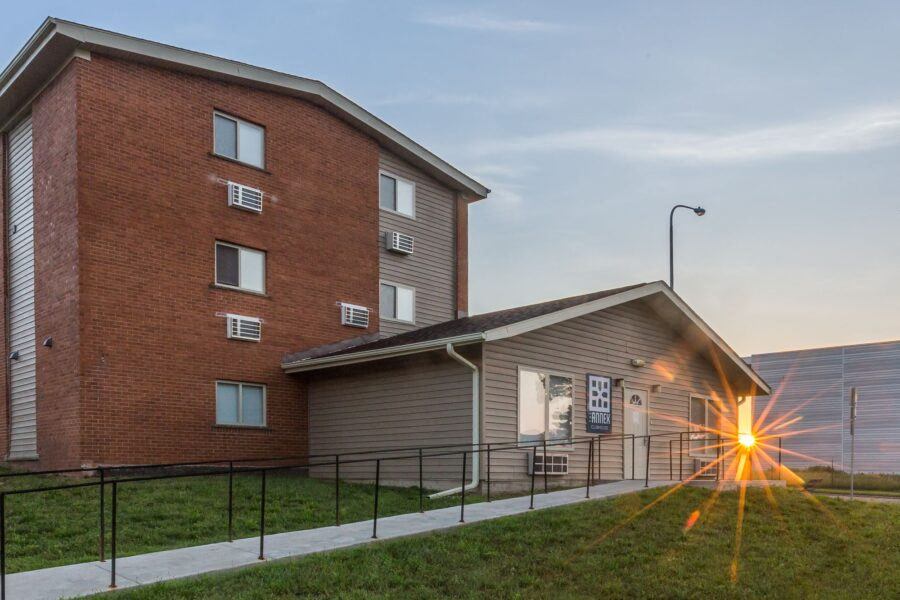 The Annex of Battle Creek
Location: Battle Creek, MI
Delivered: May 2015
Status: Operational
Type: New Construction, Ground Up Development
# of Units: 40 Units / 118 beds
Learn More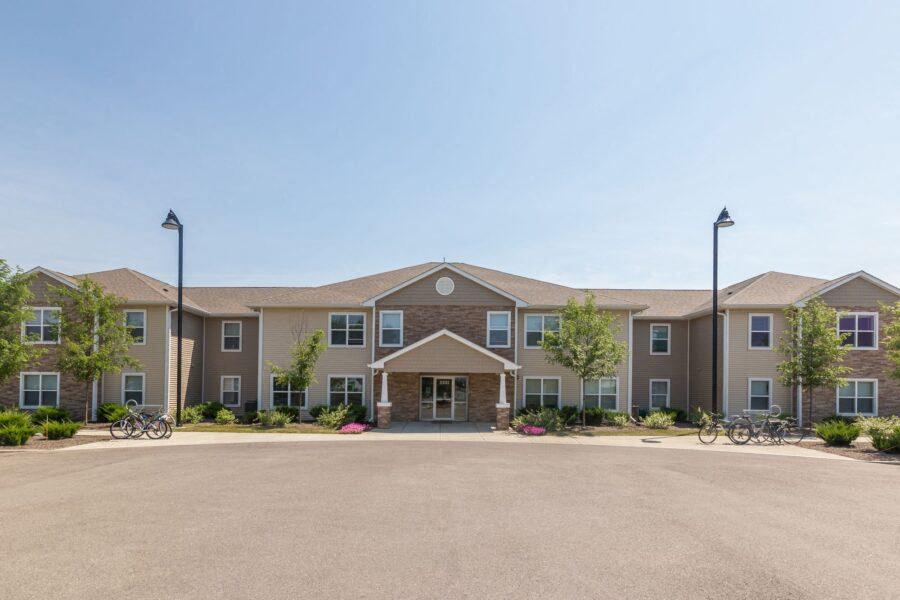 The Annex of Columbus
Location: Columbus, IN
Delivered: May 2015
Status: Operational
Type: New Construction, Ground Up Development
# of Units: 40 Units / 112 beds
Learn More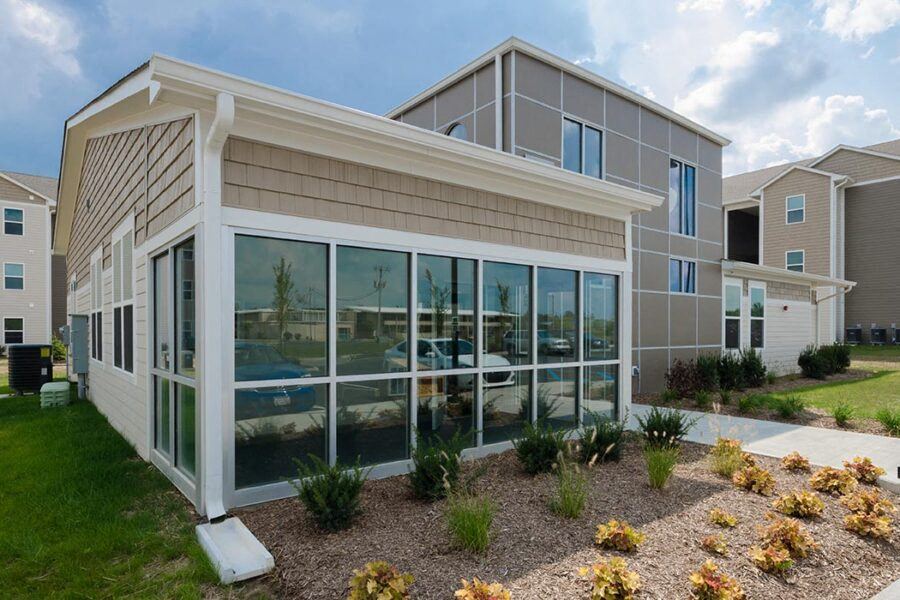 The Annex of Richmond
Location: Richmond, IN
Delivered: August 2015
Status: Developed
Type: New Construction, Ground Up Development
# of Units: 66 Units / 216 beds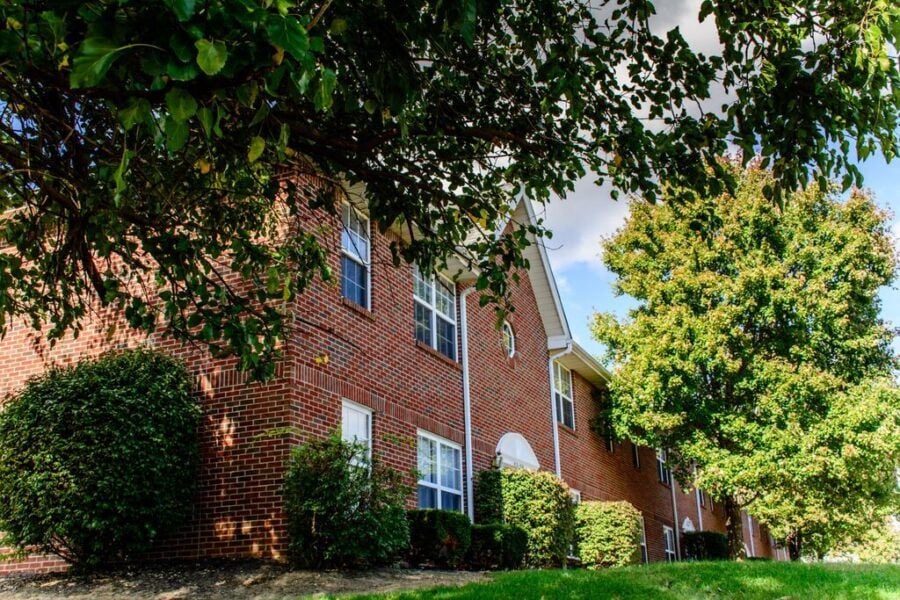 The Annex of New Albany
Location: New Albany, IN
Delivered: April 2015
Status: Developed
Type: New Construction, Ground Up Development
# of Units: 140 Units / 256 beds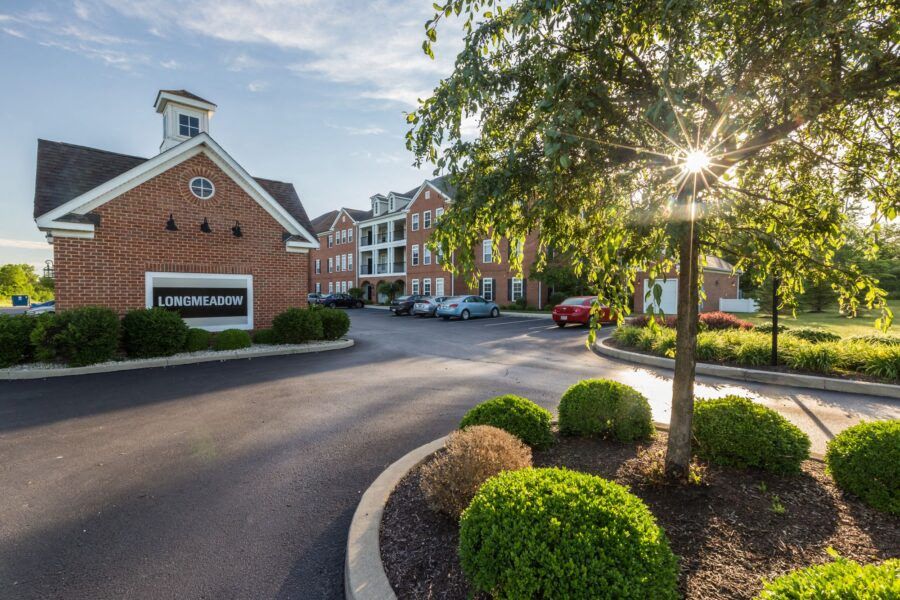 The Annex of Lima
Location: Lima, OH
Delivered: August 2014
Status: Operational
Type: New Construction, Ground Up Development
# of Units: 23 Units / 126 beds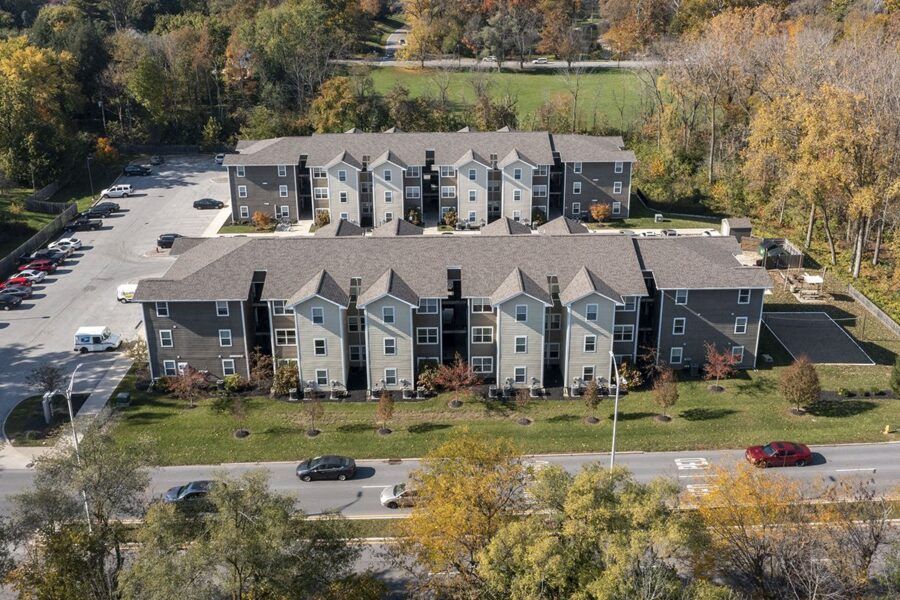 The Annex of Kokomo
Location: Kokomo, IN
Delivered: August 2014
Status: Operational
Type: New Construction, Ground Up Development
# of Units: 61 Units / 139 beds
Learn More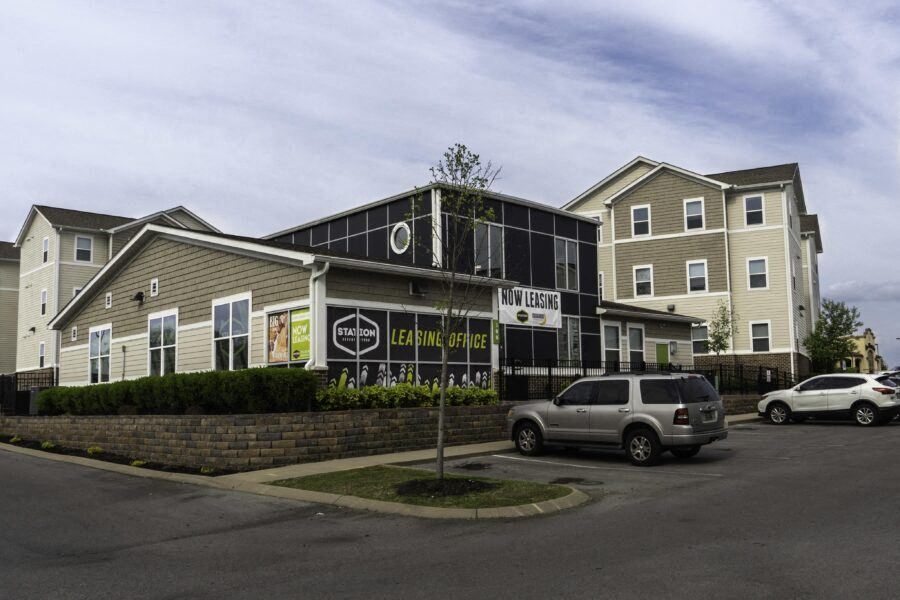 Station 74
Location: Murray, KY
Delivered: August 2015
Status: Developed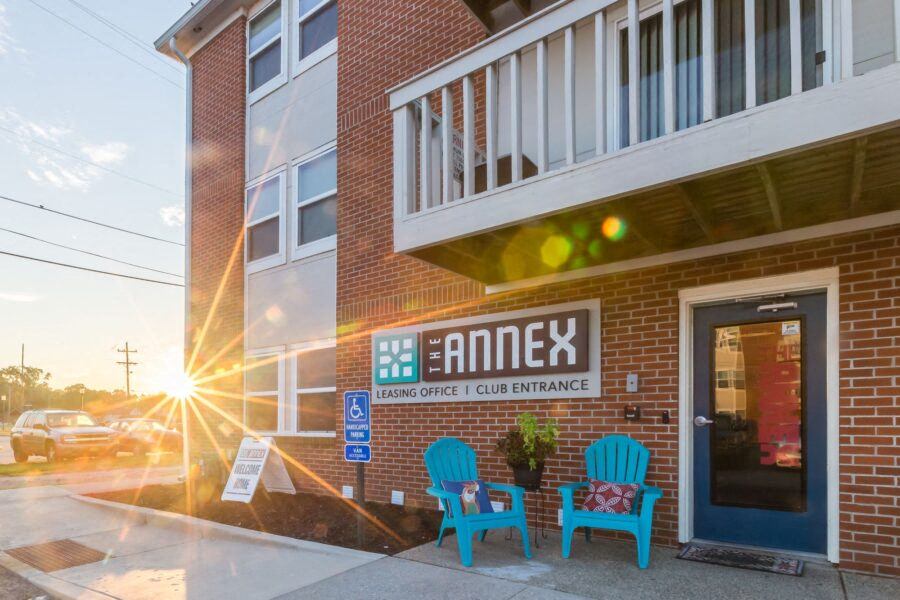 The Annex of Vincennes
Location: Vincennes, IN
Delivered: August 2014
Status: Developed
Type: Acquisition Renovation
# of Units: 52 Units / 128 beds
Learn More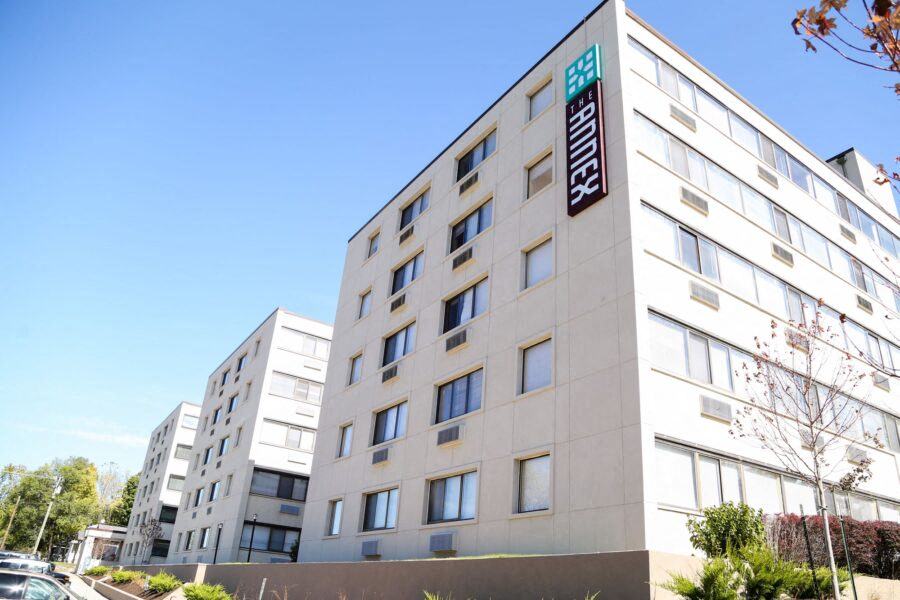 The Annex of South Bend
Location: South Bend, IN
Delivered: August 2014
Status: Developed
Type: New Construction, Ground Up Development
# of Units: 67 Units / 134 beds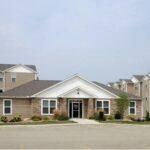 Villas of Carl Sandburg
Location: Galesburg, IL
Delivered: August 2012
Status: Developed
Type: New Construction, Ground Up Development
# of Units: 66 Units / 144 beds
Previous
Next
The Annex Group develops off-campus housing near or adjacent to universities and campuses that are experiencing enrollment increases that have put a strain on housing options for students. These communities are developed with students in-mind with co-living spaces that are leased by-the-bed to create more affordable options for student markets.
Student Housing Fosters a Sense of Community and Promotes Academic Success
Student housing from The Annex Group consists of units marketed to students near college and university campuses. A home away from home, student housing enhances the college experience by creating a space that is conducive to shared learning experiences and provides a community feel. Student housing from The Annex Group offers a place to learn, study, play, relax and grow.
What Residents Gain
By leasing a bed in one of our student housing communities, residents may enjoy:
By-the-bed leasing opportunities
Furnished apartments
Keyed bedroom doors for privacy and security
Common areas in each unit
Roommate selection (when available)
Shared community amenities and spaces

Benefits

Convenient Location: Student housing communities from The Annex Group are located near campus and educational institutions, making it easy and quick to get to and from class and home multiple times per day.
Affordable Living: Rental housing prices are notoriously high around college campuses. Student housing from The Annex Group offers competitive rates that appeal to students with by the bed leasing options.
Supportive Environment: When living in a student community, residents are surrounded by others pursuing education. This creates a lifestyle of learning throughout the community.
Community Feel: Student housing communities offer ample opportunities within events within the community spaces. Enjoy amenity areas - both indoor and outdoor- that make gathering and connecting easy.
Flexible Lease Opportunities: Because students are graduating at different times and moving on, new availability within our student housing communities occurs often.
Ample Amenities: Our student housing communities are full of meaningful resident amenities. While each development is different, student housing may offer a fitness center, study rooms, bicycle parking, pool, community center, BBQ areas and more.

How We Do It

With decades of experience developing quality housing communities, The Annex Group pinpoints locations around the country that have the greatest need for student housing. We spend an incredible amount of time and resources scouring the country for areas where the need is high. This allows us to produce communities that experience high leasing rates and meet residents' needs.