The Annex Group® is a leading impact housing developer that creates affordable, workforce, student, and market-rate housing communities. With a focus on providing innovative, amenitized housing, The Annex Group encompasses a vast portfolio of communities that serve as a catalyst for both economic and residential growth.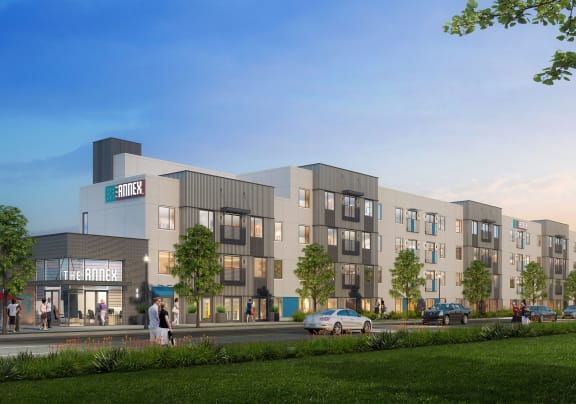 The development team at The Annex Group is able to research and pinpoint emerging markets throughout the country where housing is most needed and create a plan to help alleviate the housing need.
Development creates a positive economic impact both during its construction phases and after the property opens. Among the entities benefitting from an economic standpoint are:
Local businesses that benefit from increased sales of building supplies and other materials used for projects.
Local governments that benefit from increased income in the form of occupational license fees or net profits from the jobs and services being provided.
Local economy that benefits from having people from the local workforce hired to fill a host of jobs, from architects to contractors to those employed in the construction trade.
Local employers that benefit from the ability to better fill job vacancies they previously struggled to fill due to a lack of suitable housing in the area.
Communities developed by The Annex Group are strategically planned and executed to ensure each community provides a quality place to live, work or play. This is achieved by employing an industry-leading group of experts within the development, pre-construction, design, and finance fields.