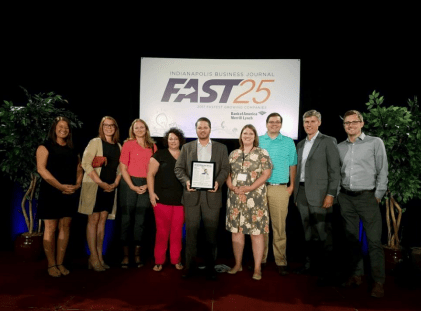 Revenue growth FY 2014-2016: 280%
Indianapolis, IN / July 14, 2017 / Annex Student Living: The Indianapolis Business Journal announced Annex Student Living as the Fastest Growing Company in its Fast 25 awards ceremony held at the Marriott Ballroom. Companies are ranked based on their revenue growth over a three-year period.
Annex Student Living was formed with the purpose to create student living communities at regional campuses, community colleges, and division II and II universities. The mission of Annex Student living is to provide memorable college experiences through unique housing opportunities that serve as a catalyst for economic development.