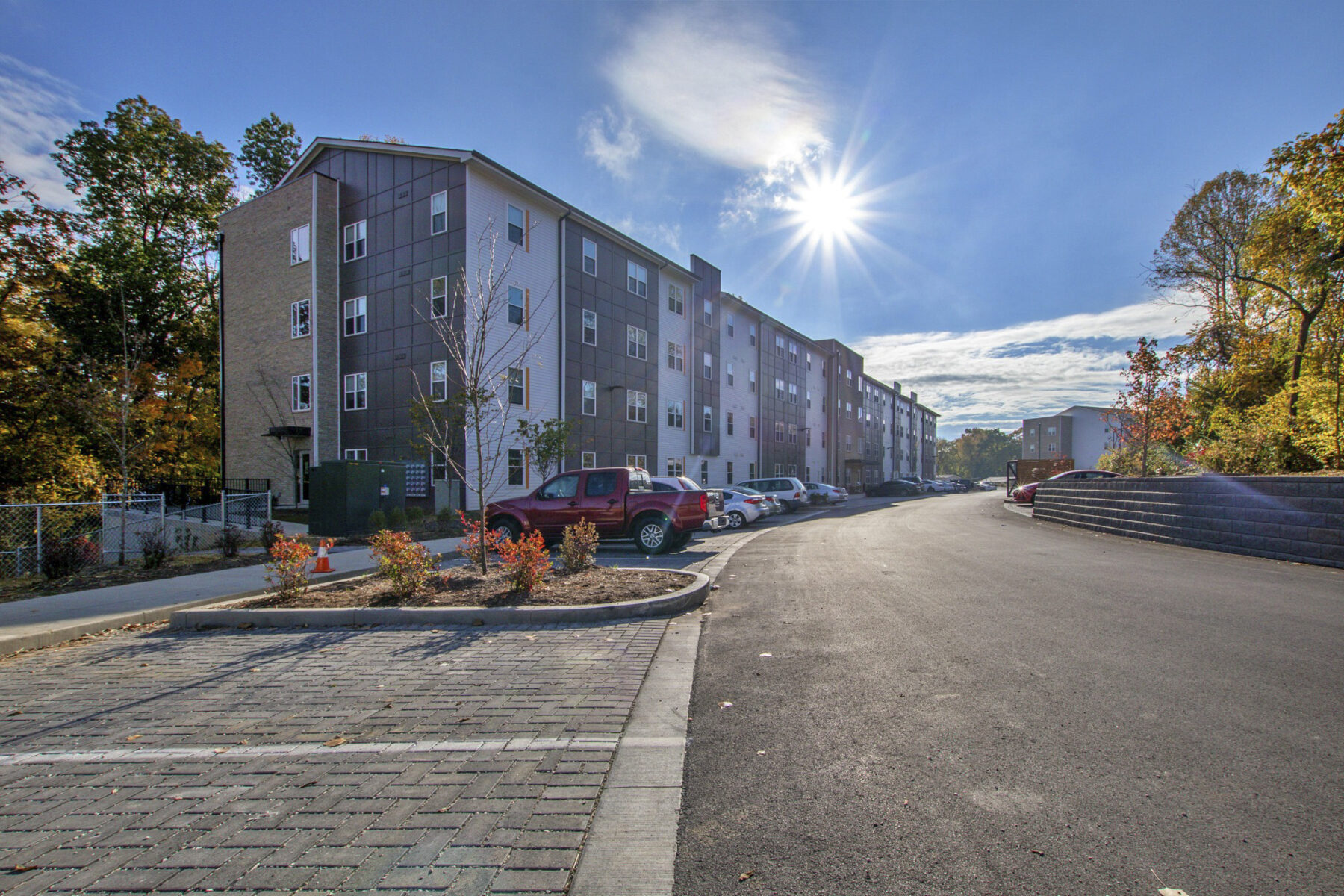 As a leading workforce, affordable and student housing developer, The Annex Group® is proud to announce that we have been presented a coveted Midwest Prodigy Award from the Indiana Apartment Association. The Best Tax Credit Affordable Housing Community Award was presented for Union at Crescent, an affordable housing community in Bloomington, Indiana that opened in the summer of 2020.
"Receiving this accolade is exciting for us, as Union at Crescent was a truly meaningful project," said Kyle Bach, The Annex Group CEO. "Bloomington has had a deficit in affordable rental housing for many years as the city's growth has outpaced the housing market. To create a community that helps offset that need, while providing first-rate amenities to residents, was very rewarding. We're thankful to have had the opportunity to develop that project."
The Best Tax Credit Affordable Housing Community Award took into consideration the uniqueness of the property, design features, services/programs offered to ensure resident satisfaction, amenity packages and more.Union at Crescent is an 8-acre development that boasts many amenities including a community and business center, exercise facility and playground area. It also offers residents a tenant improvement plan that includes many resources for residents to utilize both on-location and off-property (but within a close distance).
The community is currently at 95 percent occupancy and has experienced high occupancy rates since its opening.
Other properties from The Annex Group have been previous Midwest Prodigy Award winners, including: The Annex of Terre Haute, The Annex on Tenth, The Annex of Richmond and The Annex of Kokomo.
You can learn more about The Annex Group and our work in affordable housing development here.