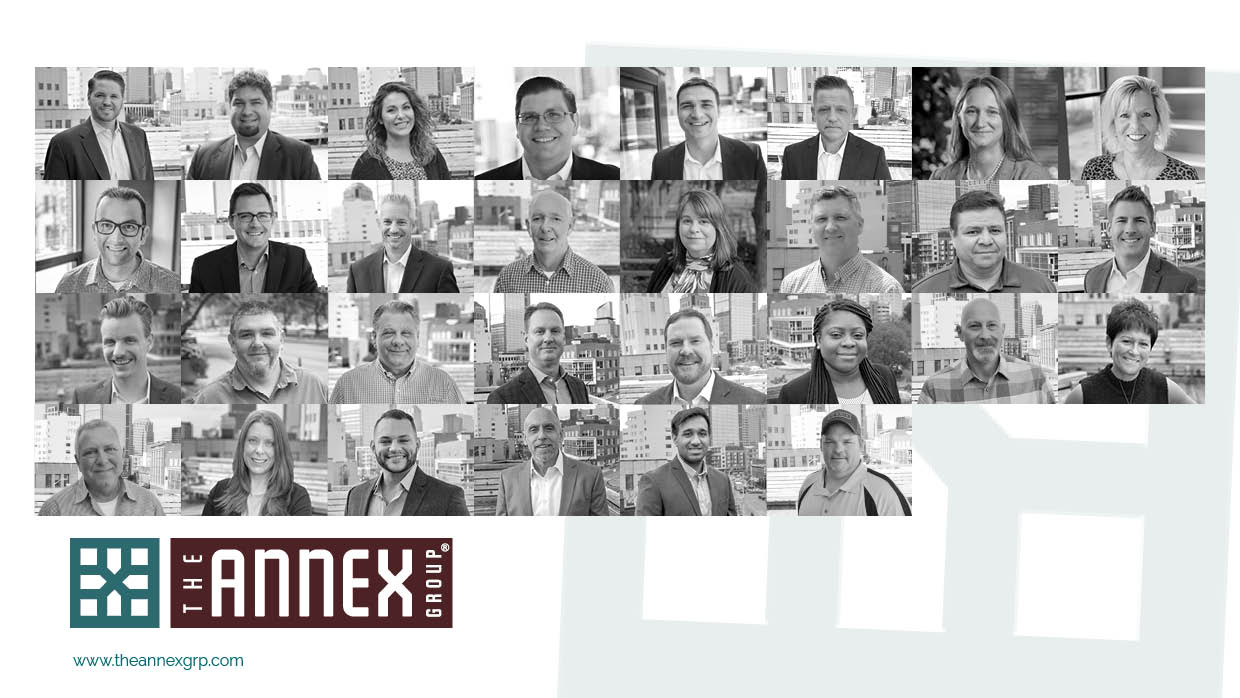 After experiencing incredible growth in 2021 with more growth expected for 2022, The Annex Group's current portfolio is valued at more than $500 million. The company has developed more than $1 billion worth of projects, most of which have been ground-up construction.
In 2021, The Annex Group expanded beyond its Midwest roots to add properties in Montana, Washington, Iowa, Kansas, Michigan, North Carolina, and Kentucky. In addition, the company opened a satellite office in Denver, Colorado as part of its strategy to work in areas that have the largest need for multifamily housing developments. The Annex Group also remodeled its Indianapolis headquarters to incorporate expanded office space within the second floor of the building that previously housed another business, and renovated the entirety of the existing first and third floor space. The remodel was required to accommodate the thirteen new hires in 2021, as well as the three new hires already made in 2022, and the additional planned hires for the remainder of this year. The Annex Group is currently actively seeking an estimator, project manager and project engineer.
The Annex Group CEO Kyle Bach says housing needs have helped spur the company's growth. "Too many Americans are spending more than the recommended amount of income on housing, while others can't find housing at all," said Bach. "At The Annex Group, we're focused on pinpointing the areas where the rental housing need is most critical, and providing communities in those areas that can be a catalyst not just for our company's growth, but for the growth of people living within our properties." You can find more information regarding The Annex Group's affordable housing development here.
According to the Joint Center for Housing Studies of Harvard University 2021 State of the Nation's Housing Report, renter households continued to face financial hardship in 2021, with 53 percent of renter households reporting lost income since the beginning of the pandemic. While many people are now back to work, rental housing needs persist.
The Annex Group currently has six projects under construction that will total more than 1,000 units. Projected plans for 2022 include beginning construction on six additional projects, resulting in an additional nearly 1,100 units.