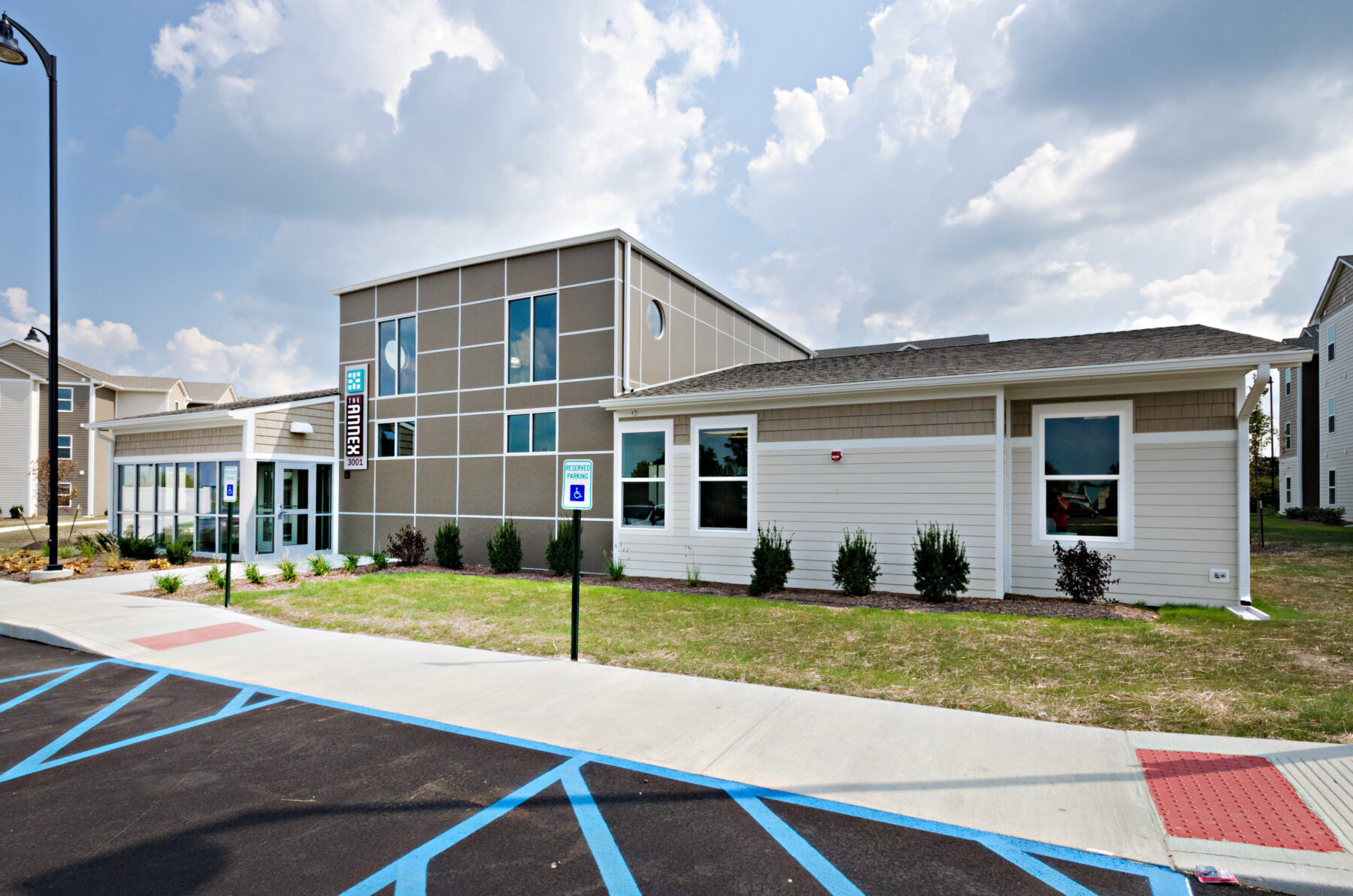 INDIANAPOLIS, IN – Annex of Richmond, a student housing community in Richmond Indiana, managed by Landmark, was awarded Best Overall Curb Appeal in Indiana by the Indiana Apartment Association's (IAA) 2017 Prodigy Awards on Tuesday, October 10th.
The Annex of Richmond received the award of Best Overall Curb Appeal in Indiana.
Located in the heart of Richmond Indiana The Annex of Richmond is surrounded by schools, shops, restaurants and parks. The property is within walking distance from Indiana University East and is the only student housing community within steps from campus.
Situated near Indiana University East, Annex of Richmond is the perfect location for college students. As you approach the building guests are immediately in view of the inviting contemporary club house, beautiful landscape and an appealing view of the buildings and property. Expansive parking allows convenience. Earth Tones and a mix of cement siding shake and various color breaks provide a modern look to this outstanding community. The development was designed to create welcoming feel with a large expansive courtyard surrounded by the buildings with the club the center of activity for this thriving student centric community.
Design features that have been incorporated into this property include a well-lit safe and private walking path for residents to walk to and from campus. The beautiful state-of-the-art open concept club house with 24-hour access is equipped with a fitness center, cyber café with unlimited free printing, private group study rooms, open area fully equipped kitchen for events and gatherings and a TV lounge. The clubhouse features ultra-modern finishes with vaulted ceilings and exposed ductwork. The club area has become a great community center for the residents to use as an area outside of private living. Also, directly outside the clubhouse residents have access to BBQ grilling stations, cornhole and volleyball courts and an outdoor patio for recreational use on the property.