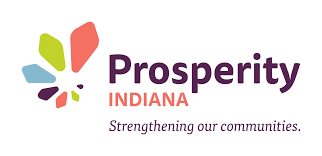 CEO of The Annex Group, Kyle Bach, has been nominated for two prestigious Prosperity Indiana Awards. Bach was nominated for The Michael Carroll Community Economic Development Leadership Award, which distinguishes an individual who has exhibited exceptional advocacy to further support the community economic development industry, and the John Niederman Rural Development Leadership Award, which celebrates outstanding leaders in the field of rural community economic development.
"Looking at the 2022 list of nominees for these two accolades, it's clear I'm in good company," said Bach. "It is truly an honor to be among the many housing advocates working to make Indiana a better place to live for everyone. Our entire team at The Annex Group works incredibly hard to provide more housing options for Hoosiers and people across the country because we feel it is our purpose-realized to make a difference in this very-important field."
The Annex Group has brought multiple communities to Indiana. Union at Crescent, an affordable housing community in Bloomington, opened in 2020 and won a Midwest Prodigy Award for the Best Tax Credit Affordable Housing Community. Union at Washington, an affordable housing community in Kokomo, Indiana, opened in 2020, and Union at 16th, an affordable housing community to be located in Indianapolis, will open in 2022.
Prosperity Indiana is an organization that works to build a better future for communities by providing advocacy, leveraging resources and engaging an empowered network of members to create inclusive opportunities that build assets and improve lives. Award winners will be announced at the organization's 2022 Prosperity Indiana Summit on February 17, 2022.
You can learn more about The Annex Group properties here.