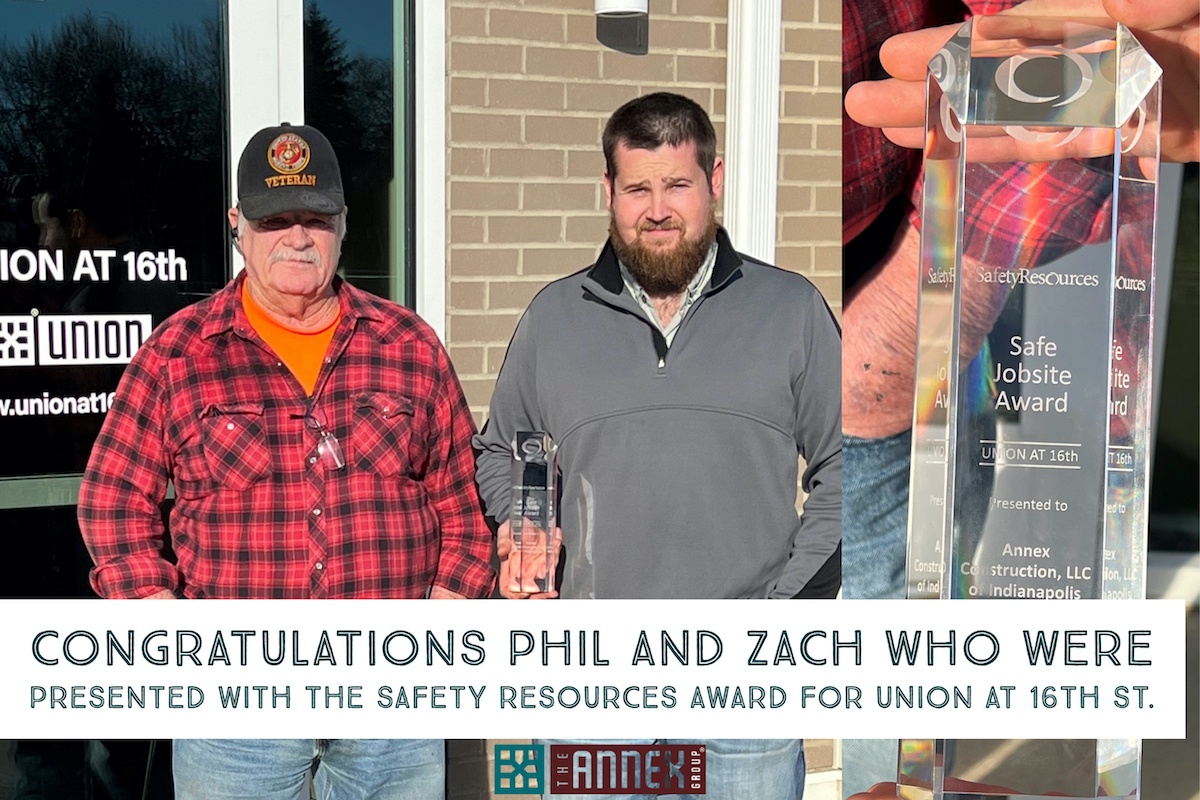 Recently The Annex Group won the Safe Jobsite Award from Safety Resources, Inc., a provider of workplace safety solutions and services. The award was presented to The Annex Group team members based specifically on their work constructing Union at 16th, an affordable housing community in Indianapolis that is currently under construction.
The award highlights companies that have demonstrated exceptional efforts in safety and health on the jobsite. While multiple companies were nominated, The Annex Group received the award based on a unanimous internal vote within Safety Resources, Inc.
"When talking about property construction, you often hear people talk about supplies, budgets and
timelines, but the people matter most," said Kyle Bach, CEO of The Annex Group. "We are so proud to
receive this award as it shines a light on the fact that safety is of the upmost importance on a jobsite.
The construction team at The Annex Group is top-rate, and they deserve and are thankful for this
recognition."
At The Annex Group, the construction team implements preventative safety processes and plans ahead
in order to ensure the safety of anyone who steps foot on the jobsite.
Union at 16th is expected to open in early 2022.
Click here to read more about our work on affordable housing development.