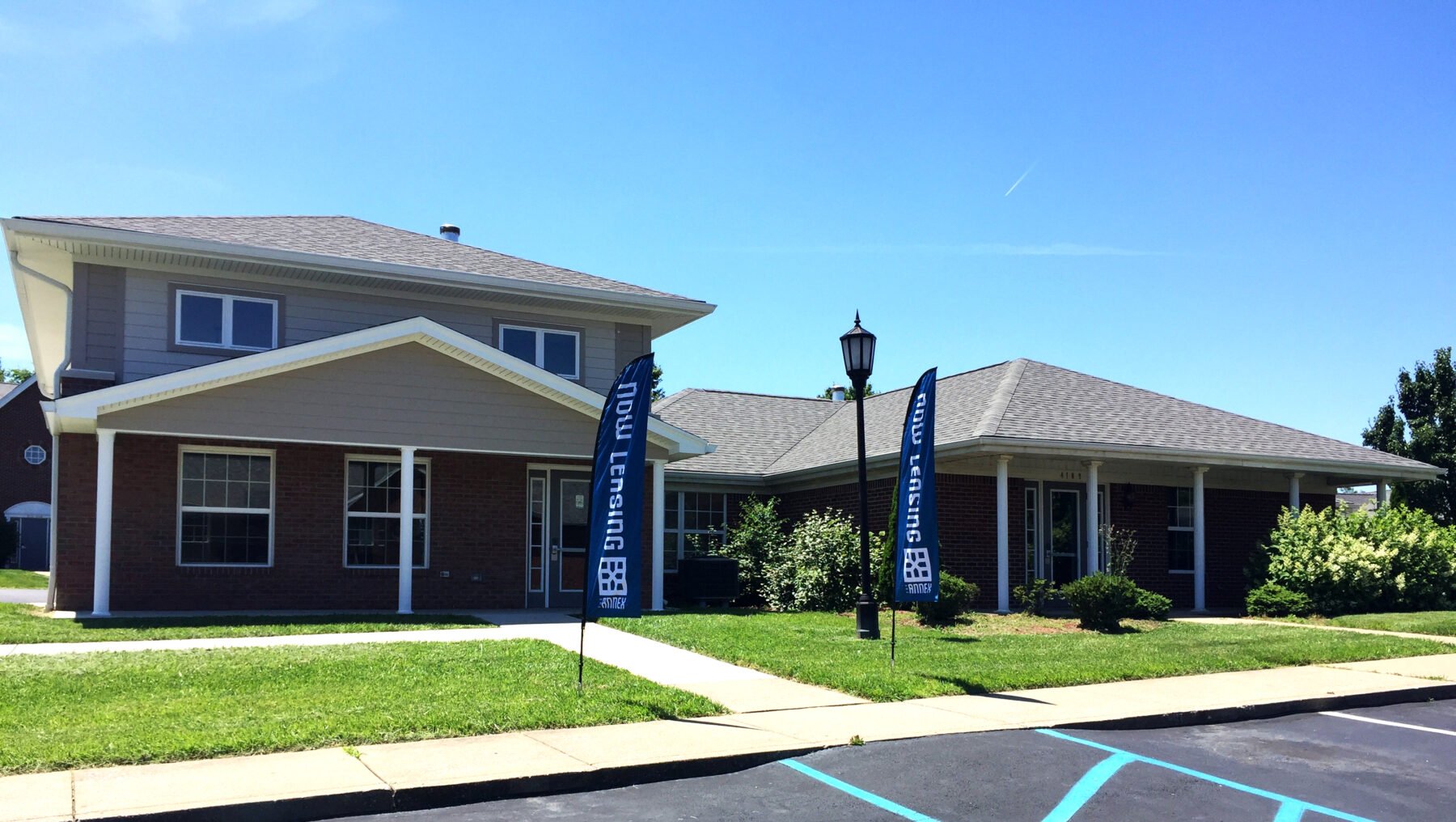 INDIANAPOLIS – Indianapolis-based student housing developer Annex Student Living announces the acquisition and redevelopment of two New Albany, Ind. apartment communities located adjacent to Indiana University Southeast. Annex will rebrand the two properties, currently known as Prestwick Square and Campus Edge, as The Annex of New Albany and invest $1 million in development and renovation efforts including the addition of a freestanding clubhouse featuring amenities for its collegiate residents.
"Over the past decade, we've witnessed a significant increase in the demand for off-campus housing near regional campuses across the Midwest," said Annex Student Living CEO Kyle Bach. "By entering the southern Indiana market, we are eager to enhance the overall college experience for these students by offering contemporary and affordable living options that are conveniently located close to their chosen college."
The Annex of New Albany features 256 beds in a combination of studio, one-, two- and three-bedroom units. Prestwick Place, formerly classified as a Low-Income Housing Tax Credit property, will undergo a complete renovation and be transitioned to student housing by the fall 2015 semester.
The Annex of New Albany is a project supported by Latitude Real Estate Investors, Holliday Fenoglio Fowler, L.P. (HFF) and Great Lakes Capital. Redevelopment and construction will be managed by Annex Construction, LLC and the property will be managed by Milhaus Management.
Annex Student Living is a student housing developer with a portfolio of apartment community assets projected to exceed $150 million by 2016. Annex was founded in 2009 with the purpose to create student living communities throughout the Midwest at regional campuses, community colleges, and Division II and III universities. It is the organization's mission to provide memorable college experiences through unique housing opportunities that serve as a catalyst for economic development. For more information, visit www.annexstudentliving.com.